Homecoming Dev Tracker
Want to keep track of your favorite Homecoming Developers/Mods/Admins/GM/CRs? I've got you covered.
Homecoming BBCoder
Want more options and an easier way to format fancy text on the CoH: Homecoming Forums? Try out the Homecoming BBCoder tool!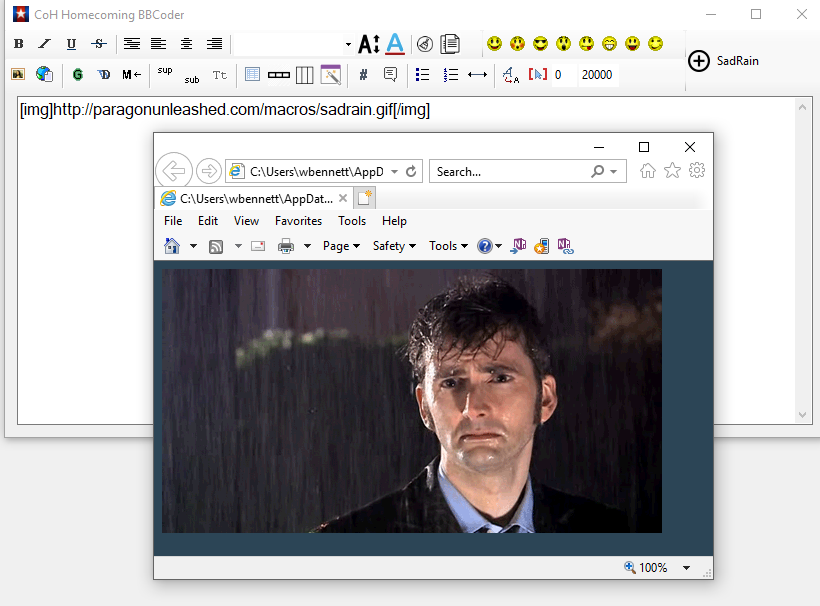 Powers Checker
Want to check what powers your Powers have? Try out the Powers Checker! WARNING: This application takes a LONG time to load, because it uses an Excel file as its "database". This will be replaced sometime in the future with a SQL Database powered ASP.NET website.
You can right click in any grid to export the current view to an Excel file.